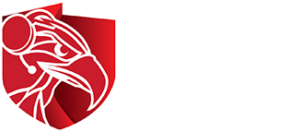 Polska Liga Esportowa
The Polish Esports League is the leading organizer of esports competitions in Central and Eastern Europe. PLE closely cooperates with the largest game producers such as Riot Games and leading sports entities such as the Polish Sailing Association, Fortuna 1 Liga and PKN Orlen.
PLE creates tournaments for players of all skill levels. It is the operator of VALORANT games in 23 European countries and the organizer of the PGE Championship Division, i.e. the struggle of the best Polish teams in CS:GO. The latest product of the company is PGE Nowy Level PLE, a nationwide, pioneering network of educational and esports games for amateur players. In total, over 12,000 players compete in the Polish Esports League ecosystem.
PLE is today an industry leader – it creates games, educates players, trains new specialists, but above all, it provides entertainment. Thanks to this, the viewership results remain at a high level, and the fan base is systematically growing. In 2022, PLE completed 172 transmission days, produced 277 videos and cooperated with 28 clients.
For its activities, the Polish Esports League has been awarded several prizes, including two times in a row at the Sport Biznes Polska gala in the "Esports and Business" category.

Let's create something together!
Would you like to advertise in one of the fastest growing industry? Good for you we have great offer. Contact us and let's cooperate!